RM950
Vantrue N2 Pro Dual Dash Cam Dual Infrared Night Vision Front and Inside Dash Camera, 2.5K 2560x1440P Single Front, 310° Car Camera, 24hr Parking Mode, Motion Sensor, Support 256GB max
Mailing · Carousell Protection
📦Ready stock 1x last unit. 🔰Details:
https://www.vantrue.net/Goods/detail/gid/5.html
Price with me, ready stock(1 left): RM950!! Price for pre-order(10-17days): RM 1,100 (shipped with DHL) Price Malaysia online store: RM1800 Product Conditions: 10/10 Box Conditions: 8/10 Premium Dashcam, the box got slightly damage outside, but the product is 100% fine inside, the dashcam was used for review and never use it inside the car(already have dashcam), this is premium dashcam suitable for those who want the best quality of dashcam and it listed the best dashcam in the world. Warranty got? Yes, 1 year if anything happens to send back to me :) if damaged by user error or car accident do not cover Is this 1080 FULL HD? this is more than HD, the resolution is [email protected] or [email protected]! very big image quality is this camera only a single camera or dual? this is dual camera, got a front camera and drivers/passenger camera that support night vision. Summary: 【Dual 1080P, Front [email protected] or 1080P 60fps】Best 2 way dash cam to record car interior picked by Wirecutter. Based on powerful Novatek NT96660 CPU, advanced Sony Exmor IMX323 sensor (inside car camera) and OV4689 (front car camera) sensor, the front and inside camera simultaneously capture the road front (170°) and inside passenger cabin (140°) in details at dual 1920x1080P 30fps. Or utilize the front cam only to record front at [email protected] or [email protected] to capture license plates 【Infrared Night Vision w/Sony Sensor】The interior facing camera utilizes a Sony IMX323 sensor, 4 IR LED lights and f/2.0 aperture, which can handle low light conditions and ensures flawless video footage even when the passenger cabin is dark. F/1.8 6-glass lens front facing cam and unique HDR video system automatically balance the light and dark areas of the video. 【24 Hours Parking Mode & Auto LCD OFF & Audio】24 Hours Motion activated parking mode makes the dual car camera to automatically record when it detects motion. Auto start and record when the ignition sparks up. Auto LCD OFF timer ensure you won't be disturbed by another glowing rectangle on your windshield. Ideal for most climates: -4° to 158°F (-20° to 70°C). Excellent audio recording with built in microphone. Time lapse function automatically takes photos at specified intervals. 【Looping Recording & G-Sensor & Optional GPS】Seamless Loop Recording overwrites the oldest footage with the newest upon filling a card to capacity. Variable sensitivity G-sensor auto detects sudden shake/collision and emergency locks the footage to "Event File" to prevent that video from an overwrite. Supports up to 256GB microSD cards, recommend Vantrue Micro Sd Card. Optional GPS to track the driving route, location and speed(To use GPS function, please buy an extra gps mount Asin: B07CYW6JXW) 【Total Peace of Mind w/18m Warranty】Full 18m Warranty, email replies within 24H, and 100% Satisfaction Guarantee. Pay less auto insurance, your witness for accidents and insurance claims. Perfect dual lens dash cam for uber, taxis, rideshare, lyft drivers, commuters, and families. Works with 12V and 24V vehicles.
Ask your seller for delivery. Stay safe at home.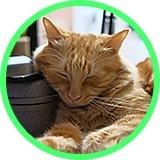 Listed by mckaizu.com
Very Responsive
Verified
Check seller profile
Reviews for mckaizu.com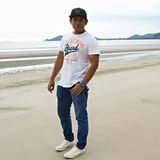 5 star for this saller...the best n good respond👍