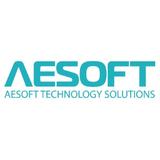 AESOFT
@aesoft123
No ratings yet
Klang   ∙   Joined 4y 28d
Verified
AESOFT IS A IT TOTAL SOLUTION COMPANY. WE PROVIDING PC & LAPTOP RENTAL SERVICES, WHOLESALE IN LAPTOP & PC AND DISTRIBUTOR OF POS PERIPHERALS. WE HAVE MORE THAN 10 YEARS EXPERIENCE IN REPAIRING LAPTOP & PC AND DISTRIBUTION IN LAPTOP & PC.
aesoft123 follows
@aesoft123 is not following anyone yet.
Looking for users to follow? Browse the marketplace to discover listings from sellers you may like!