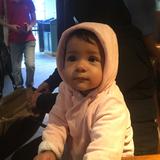 Alyassa Kamal
@lesak
Kuala Lumpur   ∙   Joined 7y 5m
Verified
Very Responsive
Reviews
awesome seller I recommend 👍👍

Samsung LCD Syncmaster 2333 for sale

RM65

hippyman

review from seller

∙

4 years ago

Pleasant and smooth transaction with buyer. Well recommended!! A+++++++++++ Definitely a genuine buyer, hoping to deal again soon. Thank u so much!!!!

Very friendly and polite buyer! Thank you for the smooth and fast transaction. 😊 Happy Gardening! 🌱

Excellent transaction. Buyer is decisive, picks item without delay and communicates well. 2 thumbs up.

(σ՞ਊ՞)σ 👊🏻E̤̮❌e̤̮L̤̮L̤̮e̤̮N̤̮T̤̮ a̤̮B̤̮i̤̮L̤̮i̤̮T̤̮y̤̮ T̤̮o̤̮ 〽️a̤̮K̤̮e̤̮ D̤̮e̤̮C̤̮i̤̮S̤̮i̤̮O̤̮N̤̮$ Q̤̮ṳ̮i̤̮C̤̮k̤̮L̤̮y̤̮ A̤̮n̤̮D̤̮ e̤̮F̤̮F̤̮e̤̮C̤̮T̤̮i̤̮V̤̮e̤̮L̤̮y̤̮❗️‼️💯%🔱 🤜🏻🤛🏻 🅰️➕➕_¯_¯_¯_¯_¦¦¦¦ ⌚️P͟u͟N͟c͟T͟u͟A͟L͟, SཽMཽoཽoཽTཽHཽ, F͙a͙B͙u͙L͙o͙U͙S͙ C͙a͙R͙o͙u͙S͙e͙L͙L͙e͙R͙📌 🏆N͎u͎M͎B͎e͎R͎ 1️⃣ a͎L͎L͎ T͎H͎e͎ W͎a͎Y͎!!!🌟🌟🌟🌟🌟🌟 _¯_¯_¯_¯_++ ¦¦¦¦ヽ(◍′˘‵◍)و✧ ¦¦¦¦_¯_¯_¯_¯_++ T⃣Y⃣V⃣M⃣🎉🙆🏼f͙o͙R͙ Y͙o͙U͙R͙ C͙u͙S͙T͙o͙M͙!😍😘💮H͙i͙G͙h͙L͙y͙ V͙a͙L͙U͙e͙D͙ B͙u͙Y͙e͙R͙😎👣🛋.•:*¨¨*:•.🙌🏻

Great & trusted buyer to deal with! Friendly & Pleasant transaction!